What's In My Bag – 2018 Edition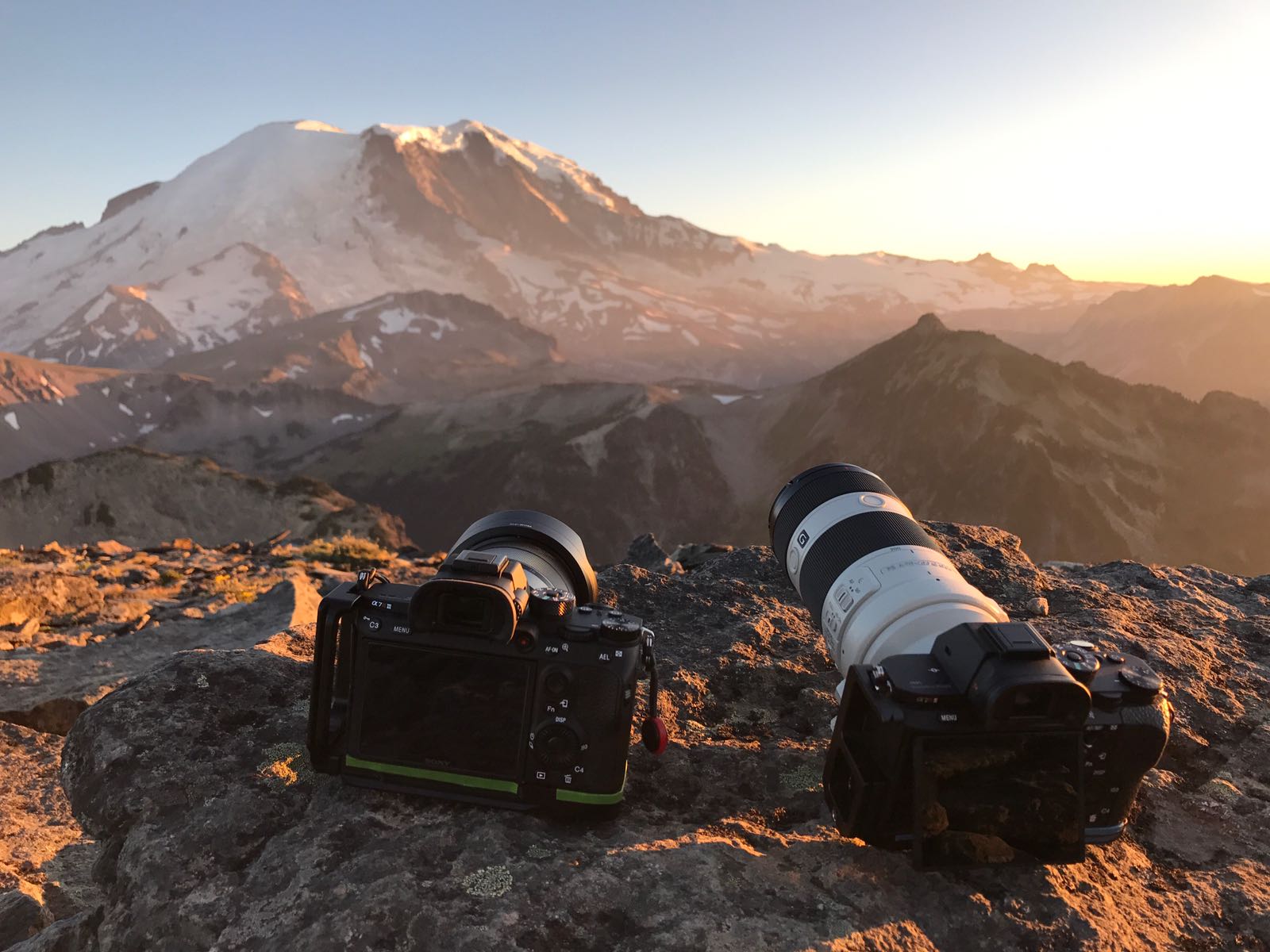 It's a new year and well.. I already contradicted the first paragraph of last years gear list post! I talked about how I wouldn't be adding any more gear, but as we all know, that's never true. So what's different for this year?
Camera
I actually didn't feel a need for the latest iteration of the Sony A7R series. I've been shooting quite happily with the A7R II but unfortunately the shutter malfunctioned one day and stopped working. I had to send it in for repairs (another post for that story) and bought the A7R III in the meantime. Most of the "complaints" I wrote about last year about the A7R II (primarily the battery life) have been resolved with the latest iteration. The mark III uses the new "Z-series" batteries which promises 2.2x more battery life. The results so far have been pretty good, I've been using a single battery for 2-3 days of sunrise/sunset shooting.
The menu system hasn't changed much, but there are now options for custom menu favorites. I do like the new joystick for focus selection. It's a bit quicker than using the "center wheel" of the mark II. Overall, it's a superior upgrade in every way. You'll need new accessories (such as L-bracket, battery, etc) but if you can swallow the pricey bullet, it's well worth the upgrade.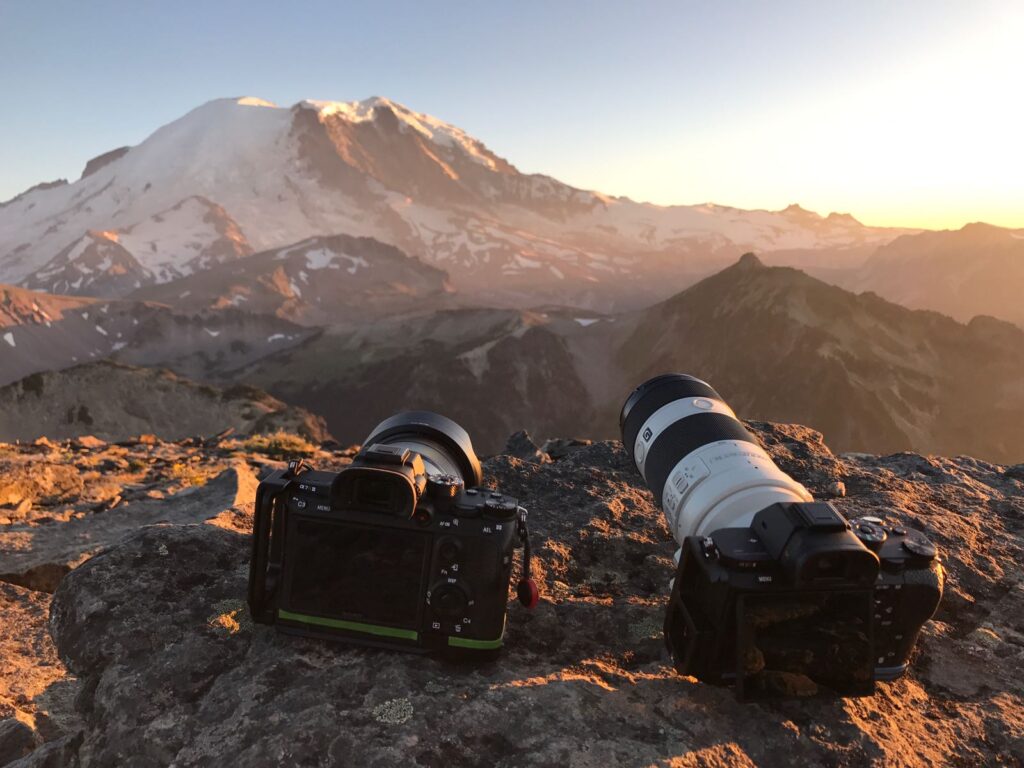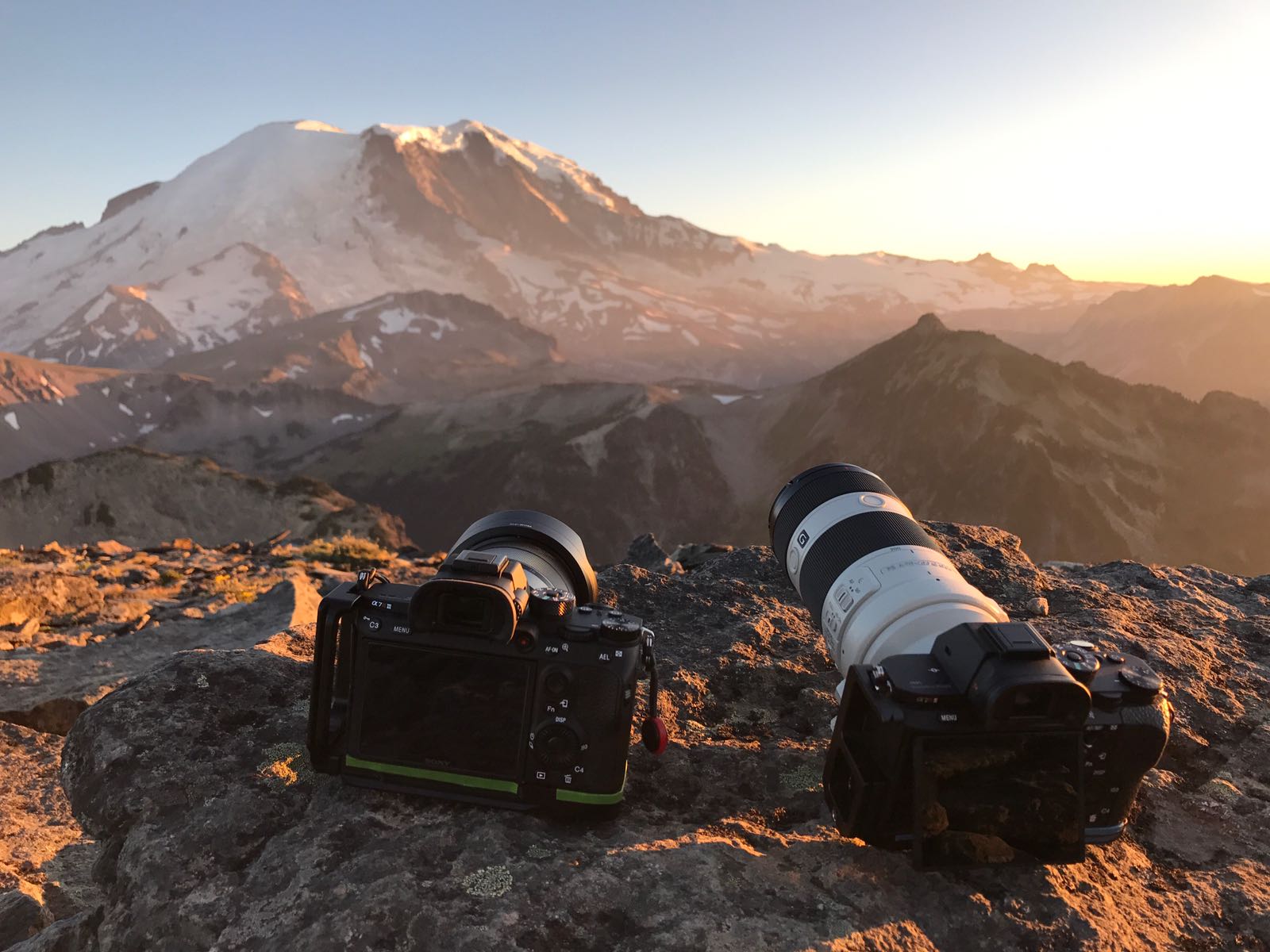 The bread and butter of my system, the 42mp full-frame beast of a camera. A landscape photographer's dream, the A7RII has been perfect for me ever since I started using it. I've had it for 2 years now and it's still performing as if it was new. The weight is just right, it feels great in my hand, and I love the electronic view finder that you get with mirrorless cameras.
The general qualm that people have against this body is the menu system and battery life. I guess the battery life is on the short side, especially when compared to Nikon/Canon cameras, but that's with a smaller (and lighter) battery. As a landscape photographer, I don't have any issue with carrying multiple smaller batteries. The menu can be a bit clunky though – it's something you get used to after using it for a while, but it definitely can be improved.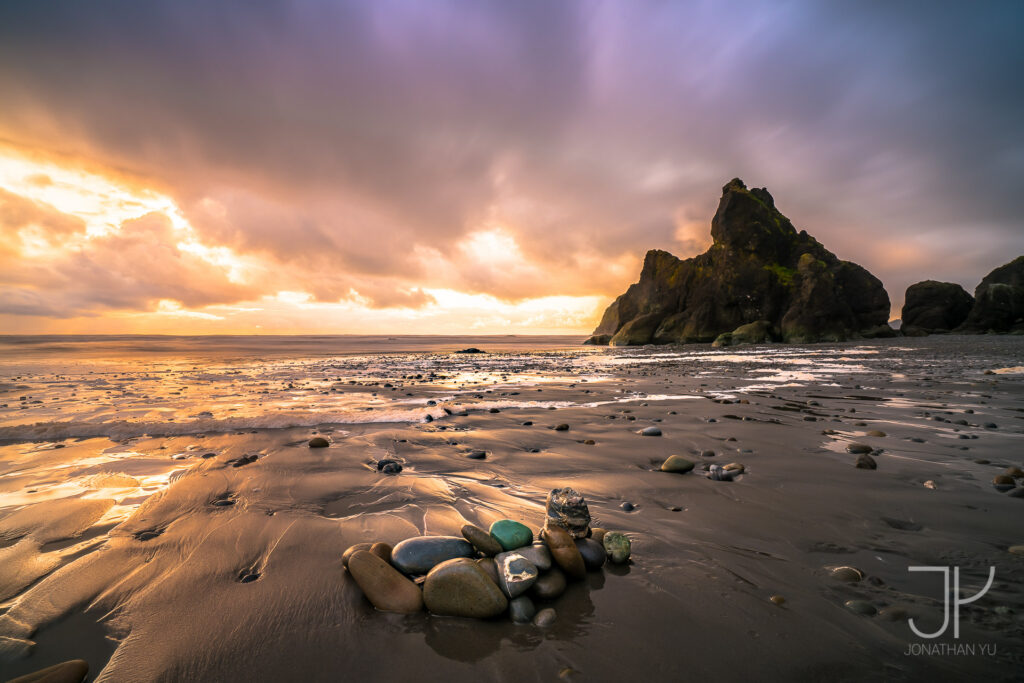 With such a high resolution camera, you just have to pair it with equally as high resolution lenses. Luckily most of the Sony E-mount lenses are magnificent.
Lenses
Definitely one my most used lenses. If I were to choose one lens for a trip, most of the time I will bring the 16-35. It's very versatile for landscape photographers. The F4 version provides a well struck balance between sharpness, quality, and weight. It's also weather sealed! The lens is sharpest from 16mm to 24mm. While the sharpness drops a little towards 35mm, it's still very much usable. I've grown addicted to the perspective the lens brings at 16mm anyways. The wide angle perspective gives a larger-than-life feeling to objects in the foreground, dwarfing those objects in the background.
If you never shoot too far away from your car, then the newer 16-35 F2.8 GM may suit you better. It's sharper and faster, but much heavier (and more expensive). But if quality is the main concern, the F2.8 GM is the sharpest wide angle zoom ever tested. However, I value a balance between quality and weight. Most of my shooting involves some backpacking / hiking, and every pound matters when you're carrying it all day!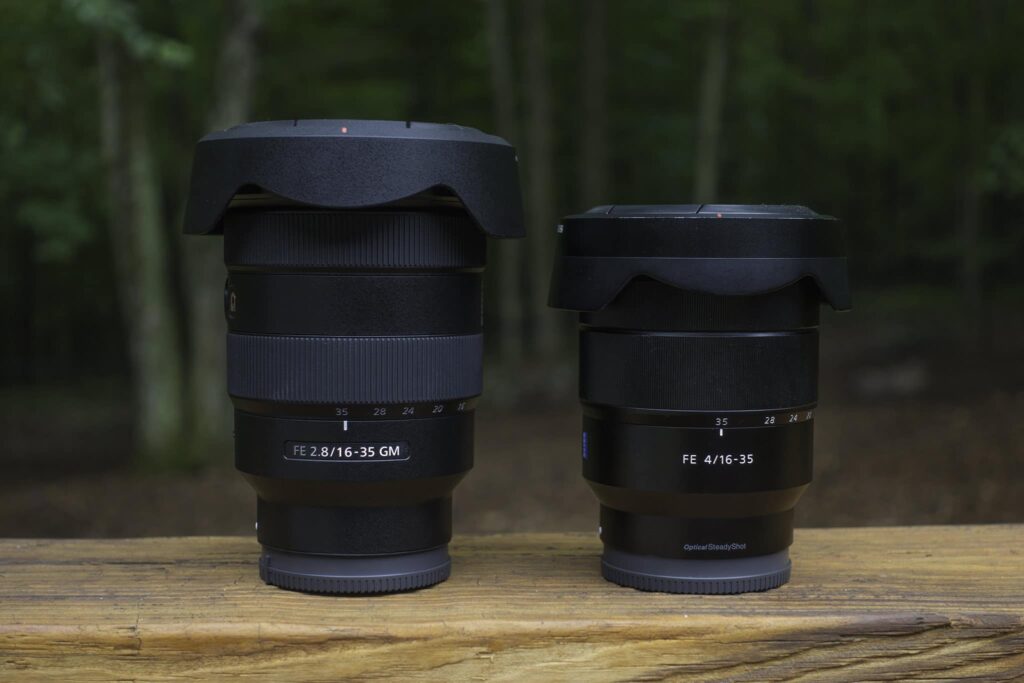 My second most used lens. When wide isn't what you need, then long is what you'll use. A pretty classic lens when it comes to focal length, but from a landscape photographers perspective, is a must have behind the 16-35. It's lighter than it's Nikon and Canon counterparts, but not by much. It's light enough to be handheld in adequate light (it's stabilized). However for the sharpest pictures, I recommend using it on a tripod.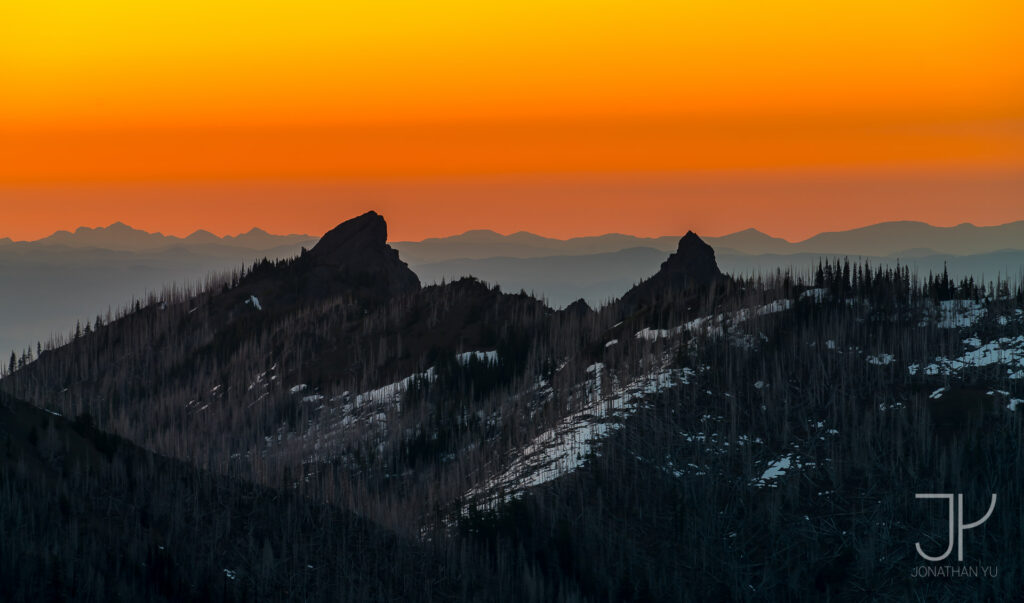 I find the lens fun to use, especially when you're shooting subjects that are larger than life (i.e. mountains) or when you're in a high up vantage point. The long focal length compresses everything so that they look tight and compact. It's a totally different perspective from a wide angle lens. The bokeh is decent for portraits as well if you're in a pinch. There's a F2.8 GM version of the lens if you need something a little faster, which is helpful when shooting wildlife or if you handhold your lens a lot.
I tend to always bring my 70-200 with me whenever I go out to shoot. It's the perfect complement to the 16-35 and an awesome 2-lens kit.
Probably the sharpest lens I currently own, the 55mm tops all sharpness charts in reviews and performs stunningly. This little lens is awesome, it's small and extremely light weight, but don't let it's small stature fool you. It packs quite a punch, topping the charts at tests done by DxO and produces some beautiful bokeh as well. While it's not a 85mm or 105mm, the 55mm is capable of producing beautiful portraits and is a great general walk-around lens.
For a while it was my go-to lens for street shooting or walk-around. Lately I've found the 16-35 and 70-200 to be more versatile, especially when backpacking and hiking. If I need to shoot a portrait, I found the 70-200 to be quite the performer – not quite as sharp or bokehlicious as the 55mm but still quite charming.
I recently bought this lens to shoot some astro photography. It's manual focus, but mine is set to infinity all the time anyway. It's not quite as sharp as the 16-35 but it's a stop faster and slightly wider. At the wide end, 2mm makes a big difference. If you want to get into astro, the Samyang is a great way to get your feet wet without spending too much. However, with the 16-35 F2.8, it may make this lens a little redundant.
One thing I would like to note is that this lens is heavy for a prime! The front element is made of a lot of glass and you can really tell from the weight. It also has a bulb head, which makes it impossible to use filters without additional attachments.
Accessories
I have a few tripods, but after buying the Gitzo, I haven't used any of the other ones. It's the perfect combination of weight, stability, and size. It's large and sturdy enough that I can use it all the time and still portable enough that I can bring it on the plane and pack it for backpacking. It's a carbon fiber tripod – so you can expect it to be light and vibration free. It's a little on the pricey side, but you get the quality you pay for. It's one of the few items that I genuinely have no complaints about.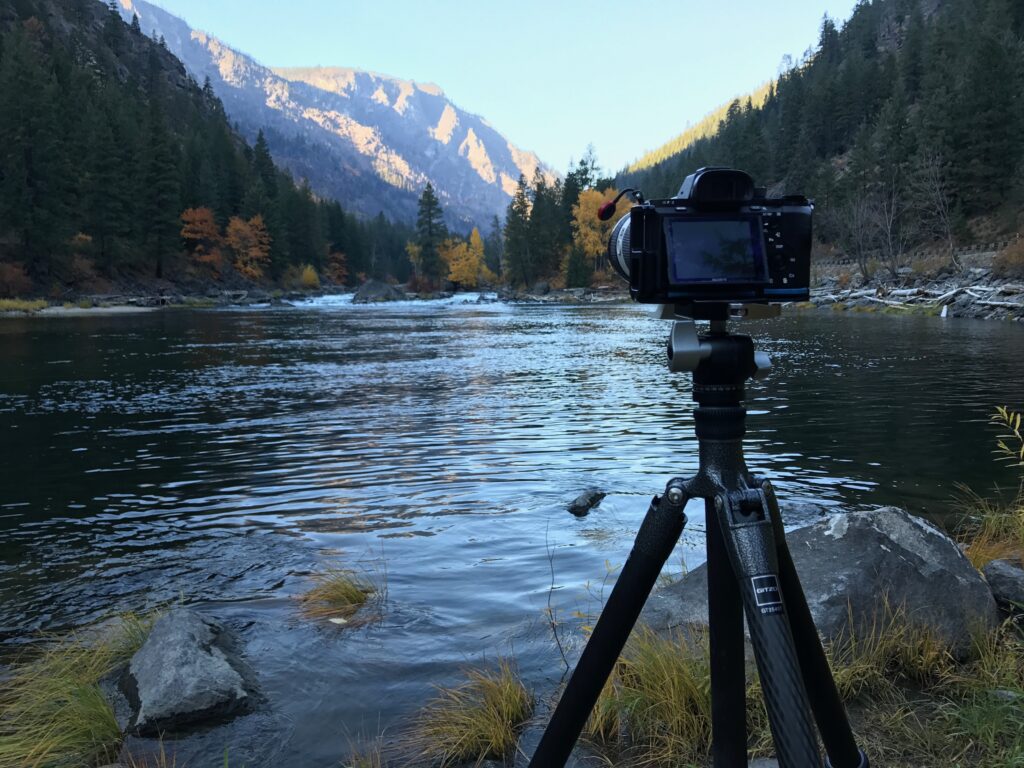 With the tripod comes the ballhead, right? The Really Right Stuff BH-30 is a ballhead I've been using for over two years. It's light and low profile, which fits my use case. It's strong enough to hold big lenses and very sturdy. I have the option with the full-sized lever-release clamp. The lever-release clamp is a bit lower profile than the usual knob designs. There is no locking mechanism, but the lever is a dual-action lever and requires quite a bit of force before it comes loose, so I haven't had any problems with keeping the camera mounted.
That pretty much wraps up my current kit. There's some missing items like filters, remote, batteries, etc. But those I'll leave up to you to decide what to get.
Jonathan
Hey there, I'm Jon! I love landscape photography which is why I travel all the time! On my blog I'll share all the best spots for epic sunsets and sunrises as well as some photography tips and tricks. I also have a interest in game design so you'll find the occasional post about that too. Thanks for visiting!